Warning
: Use of undefined constant user_level - assumed 'user_level' (this will throw an Error in a future version of PHP) in
/home/colisito/public_html/wp-content/plugins/ultimate-google-analytics/ultimate_ga.php
on line
524
Estaba instalando una cuenta de Steam que hacía rato que no usaba, y luego de algunas actualizaciones me salió un popup con una encuesta de hardware. Luego de completarla, podía ver los resultados y la verdad que me pareció muy interesante poder ver cuales eran los modelos de placas de video más usados, cuales eran los procesadores mas usados, la cantidad de memoria y un montón de detalles mas que me tomé el trabajo de capturar para poder compartirlo.Como para resumir, hay un claro predominio de los procesadores Intel sobre su archienemigo AMD, como así también una clara superioridad entre las placas gráficas Geforce contra su archienemigo ATI.
Yo personalmente estoy justo del lado de los ganadores, no he tenido problemas con AMD porque nunca usé, he usado ATI pero ahora estoy muy cómodo con mi nueva Geforce.
Les dejo las imágenes para que den un vistazo, espero sirvan para tomar conocimientos y quien sabe, orientarse para ver que comprar ante la duda…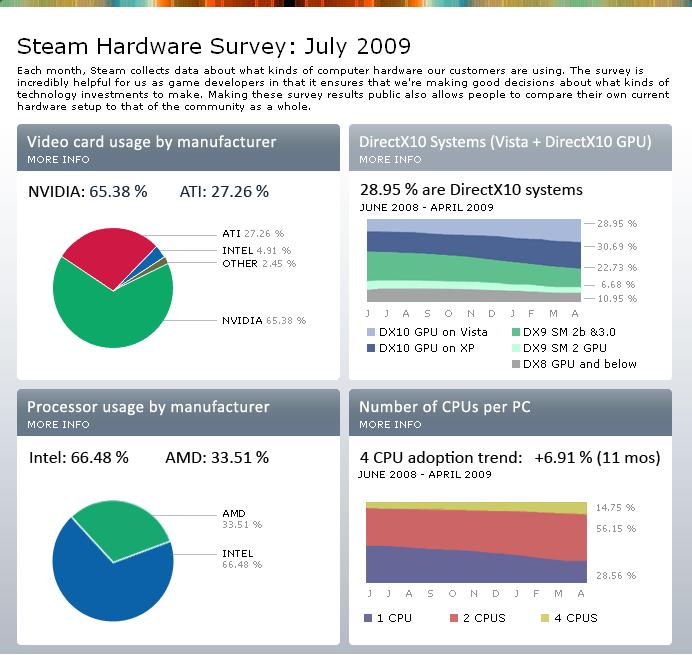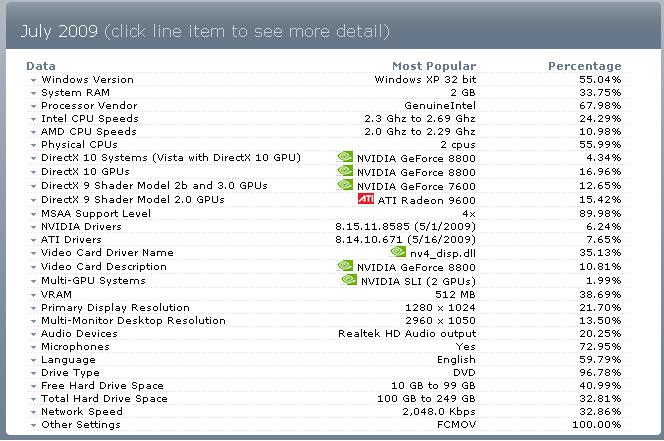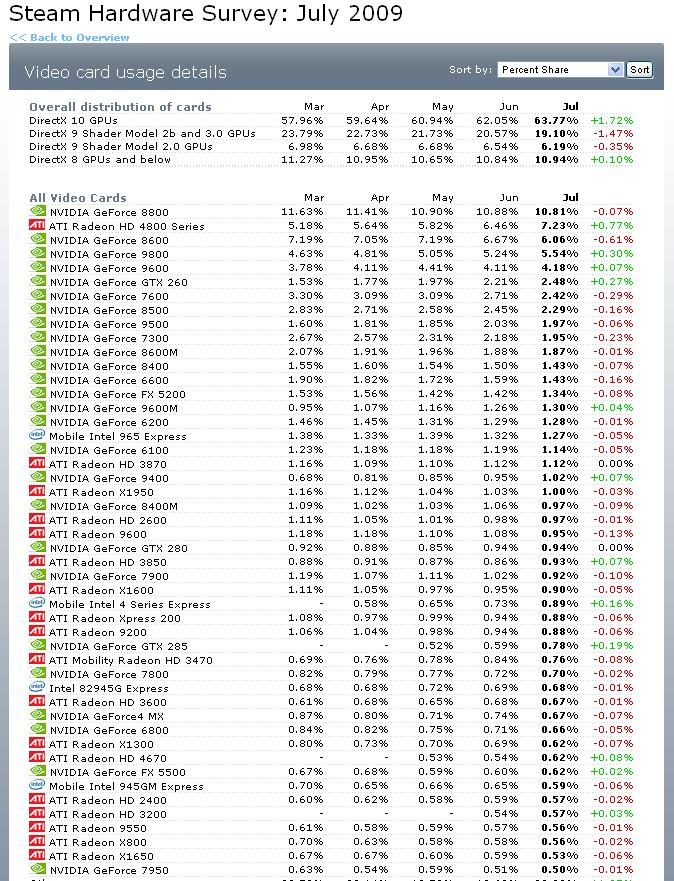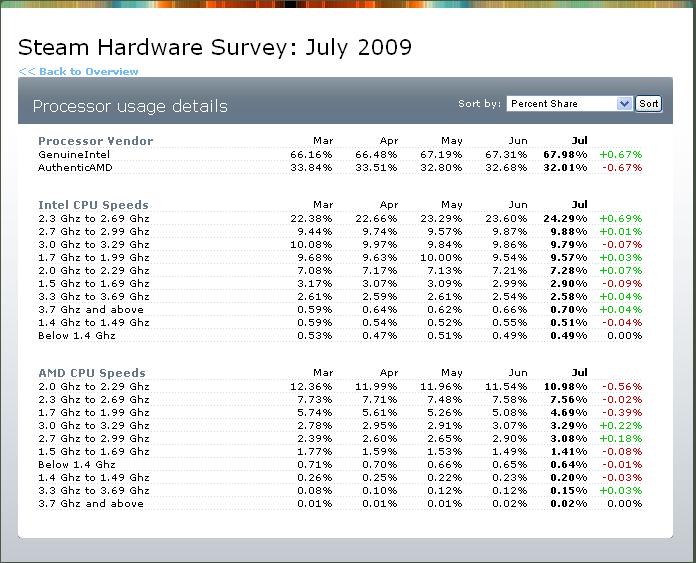 Bueno, espero les haya parecido interesante, saludos.
List of processors, video cards and cpus most used :
Was installing a Steam account that while it was not used, and after a few updates I left a popup with a survey of hardware. After completing it, I could see the results and the truth that I found very interesting to see which models were the most commonly used video cards, which were the most widely used processors, the amount of memory and a lot of details that I took the work in order to capture compartirlo.Como to summarize, there is a clear dominance of Intel processors on its archenemy AMD, as well as a clear superiority between the plates against his archenemy Geforce graphics ATI.
I personally am just on the side of the winners, I have not had problems with AMD because I never used, I used ATI but now I'm very comfortable with my new Geforce.
I leave the pictures to give a look, hope will take knowledge and who knows, that seek to buy when in doubt ..
Lista de procesadores, placas de video y computadoras mas usadas

,